Heather Mollé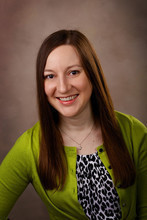 Assistant Professor of Mathematics
Main Campus
Chase 208
vCard
Miscellaneous Information
Heather Mollé, who has been at Lakeland College since 2011, earned her Ph.D. in mathematics from the University of Iowa in 2009 after completing her Master of Science degree in mathematics from Iowa in 2006.
Mollé previously graduated with honors while earning bachelor's degrees in mathematics and physics at Truman State University in Missouri.
Prior to teaching at Lakeland, Mollé was an assistant professor of mathematics at Franklin College in Indiana and a graduate assistant at Iowa and an adjunct professor at Metropolitan Community College in Missouri.