Lakeland College moving its Green Bay center
Lakeland College will be moving its Green Bay center to a newly-built location.
The college's board of trustees has approved a design/build/lease agreement that will see Lakeland move to a new facility at 2601 Development Dr. in Bellevue. Lakeland's Green Bay center is currently located at 2985 S. Ridge Rd., Green Bay.
Construction of the new, $2.8 million center, which is being developed by Somerstone of Brookfield, will begin in June, and Lakeland expects to occupy the building in December. The first classes would be offered in January 2015.
Lakeland has offered degree programs to adult students in Green Bay since 1984, and the college believes the new facility positions Lakeland to improve delivery of its academic programs and services to students in Northeast Wisconsin.
The 15,000-square-foot facility includes nine technology-rich classrooms and two computer labs including one laptop classroom; a large student lounge for students to study and work in groups and Wi-Fi throughout the building. Classrooms will also be available for daytime rentals to businesses, clubs and other organizations.
The classrooms were designed to deliver the college's signature course format, BlendEd, which allows students to seamlessly transition from week to week between the traditional classroom and online, as needed. The newest feature of BlendEd offers the ability to broadcast live lectures to students outside of the classroom, connecting face-to-face and online students in one, interactive classroom environment.
"There is certainly a lot of excitement surrounding Lakeland's commitment to the greater Green Bay area," said Zach Voelz, vice president for the Kellett School at Lakeland College. "We believe our new facility will match the high quality programming we have offered hundreds of students in Northeast Wisconsin for 30 years."
"This project provides us the opportunity to equip the building with the latest in instructional technology and better position us for future technology upgrades. The new location also provides better student access, and it accommodates our continuing growth in the Green Bay area. Without a doubt, our students are going to be pleased with what they see and experience."
Lakeland's new Bellevue location will closely match the college's Madison center, which was opened in January 2013.
In 1978, Lakeland developed an evening degree-completion program for working adults, the first in the state at that time. Last year, Lakeland celebrated the 150th anniversary of the founding of its main campus, which is located in Sheboygan County.
Today, the college serves more than 500 students in the Green Bay area through its Evening, Weekend and Online program, and 2,800 students statewide. The college's total enrollment is approximately 3,800.
Students at Lakeland's Green Bay center can earn a bachelor's degree in accounting, business administration, communication, computer science, criminal justice, marketing, psychology and specialized administration. The business administration degree includes emphases in business economics, finance and insurance, healthcare management, hospitality management, international business, management, nonprofit management and sport management.
Lakeland also offers a master of business administration (with emphases in accounting, finance, healthcare management and project management) and a master of arts in counseling (with emphases in community, higher education and school counseling).
Learn more online at http://lakeland.edu/ewo.
Laugh a lot at 'Spamalot'
Charlie Krebs has a keen sense of humor and a booming laugh, and when the Lakeland College associate professor of theatre and speech thinks something's funny, it's pretty obvious.
If you take an evening stroll past Lakeland's Bradley Theatre these days, you might just hear the unmistakable sound of Krebs cracking up. With rehearsals for Lakeland's spring musical, Monty Python's "Spamalot," in full swing, laughter is definitely in the air.
"This play is enormously funny," says Krebs with a big smile. "There have been nights when I was working on the script at home, and I started laughing so hard I couldn't stop. It's especially funny if you're a fan of 'Monty Python and the Holy Grail,' but even if you're not, Spamalot is still very, very funny."
Lakeland Theatre's production of "Spamalot" debuts on Thursday, March 27, at 7:30 p.m. with additional shows scheduled for 7:30 p.m. March 27-29 and at 2 p.m. March 30. Tickets are $15 for adults, $10 for seniors and $5 for non-Lakeland students. They can be purchased in advance using the form below, by contacting Deb Fale at or 920-565-1536.
"Spamalot" is a musical parody of the monster 1975 comedy, "Monty Python and the Holy Grail." "Spamalot," which debuted on Broadway in 2005 and won three Tony awards, is about King Arthur and the Knights of the Round Table.
"So many people know and love Monty Python, and 'Spamalot' has had a really good run (on Broadway)," says Krebs. "It's funny and irreverent, just a great show.
"'Spamalot' has never been performed in Wisconsin, outside of Milwaukee and Appleton," says Krebs, adding, "When I found out the rights were available, I almost passed out I was so excited."
By opening night, Lakeland's student-actors will have rehearsed for nine weeks, a couple more than usual.
"I think it's a really fun show," says Lakeland actress Katherine Zielsdorf, a sophomore from Kenosha. "It's got a lot of good British humor, and I think it's something the audience is really going to enjoy."
Most of Lakeland's plays over the past few years, including "Fiddler on the Roof," "Soli Deo Gloria" and "Equus," have been on the dramatic and serious side, Krebs says.
"And there's nothing wrong with that, but it's time to have some fun," Krebs says. "And that's exactly what this play is – enormously fun. We laugh together during rehearsal all the time."
Adds Zielsdorf: "It's more fun for me to do comedy. When you're doing a serious play, you're not getting a lot of audience reaction, so it's more fun to do a comedy so you can get reaction from the audience and up your performance a little more."
Fellow student actor Nathan Miller, a freshman from Marinette, agrees.
"I think the audience will love it," he says. "We're having a bunch of fun and that's going to show. It's funny … (people in the audience) will laugh their heads off."
Purchase Tickets
Four Lakeland College faculty members promoted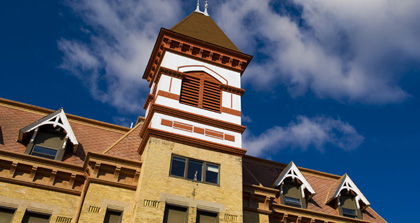 Lakeland College has promoted four members of its faculty.
Brian Frink
Associate Professors Brian Frink (chemistry and physics), Karl Kuhn (religion) and Elizabeth Stroot (psychology) have been promoted to full professor. All three joined Lakeland's faculty in 1999. Assistant Professor of General Studies Signe Jorgenson has been tenured and promoted to associate professor.
Frink, the 2013 winner of the Underkofler Excellence in Undergraduate Teaching Award, has led partnerships with employers in the local manufacturing community to create real-world internship opportunities for students that open doors to future careers.
He has significant service to the college working on numerous committees and task forces. Highlights include chairing the on-campus curriculum committee and the assessment committee and serving on task forces that worked on the college's core curriculum. He has directed several student research experiences, and published and presented his own work several times.
Prior to coming to Lakeland, Frink worked as a teaching assistant and research assistant at the University of Minnesota-Twin Cities and The Ohio State University. He has a bachelor's degree in chemistry from the University of Minnesota-Twin Cities and a doctorate in physical organic chemistry from Ohio State.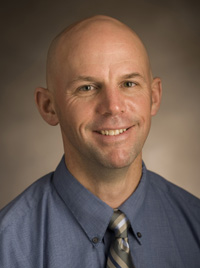 Karl Kuhn
Kuhn has taught a variety of undergraduate and graduate courses. He is the college's senior religion faculty member, and has served as the director of the college's Mission House Center for the past two years.
He is a prolific author, having written "Having Words with God: The Bible as Conversation" (Minneapolis: Fortress, 2008), "The Heart of Biblical Narrative: Rediscovering Biblical Appeal to the Emotions" (Minneapolis: Fortress, 2009) and "Luke: The Elite Evangelist" (Paul's Social Network Series; Collegeville, Liturgical, 2010). He has also written numerous scholarly papers and works published in several religion publications, and he served as associate New Testament editor for the "Catholic Biblical Quarterly," one of the leading journals in the field of biblical studies.
Kuhn has a bachelor's degree in English literature and composition from UW-Milwaukee, a Master of Divinity degree from Eden Theological Seminary in St. Louis, Mo., and a doctorate degree in theology and biblical studies from Marquette University.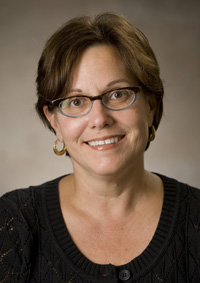 Elizabeth Stroot
Stroot, the 2010 winner of the Underkofler Award, has been a driving force behind the significant growth of the college's psychology program. She has led efforts to update the psychology curriculum and the college's master of arts in counseling program.
She has been involved in developing Lakeland's psychology lab, which has allowed her to engage undergraduates in psychology research which they have presented at professional conferences throughout the Midwest.
She has served as the division chair for the Social Sciences Division since 2010, and she was instrumental the creation of Lakeland's institutional review board, a college committee that reviews and approves research proposals.
Stroot joined Lakeland's staff after spending seven years at the University of Delaware. She has a bachelor's degree in psychology from Florida Atlantic University and a master's and a doctorate in clinical psychology from the University of Delaware.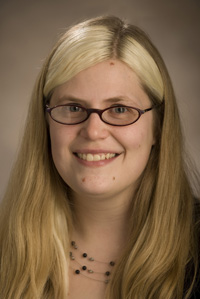 Signe Jorgensen
Jorgenson joined Lakeland's staff in 2008. She has served on several committees, including service as chair of the Fine Arts & Convocation Committee. She was part of a group that helped significantly redesign the interdisciplinary curriculum for first-year students, and she currently supervises writing tutors within the Hayssen Academic Resource Center.
She is an associate editor of "Stoneboat," a literary journal that she helped create in 2010. Prior to coming to Lakeland, she taught at the University of Alaska Anchorage.
Jorgenson has an MFA in nonfiction creative writing from the University of Alaska Anchorage and a bachelor's degree in creative writing and religious studies from the University of Wisconsin-Eau Claire.
Plymouth students win forensic accounting competition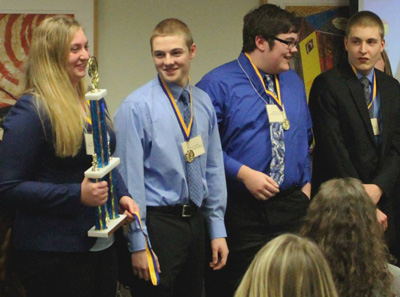 More than 75 students from 16 Wisconsin high schools converged on Lakeland College Monday for the second annual Forensic Accounting Competition.
This year's event focused on the infamous Koss embezzlement scandal in Milwaukee, and the eventual arrest and incarceration of Sujata Sachdeva.
Taking home first place was the Plymouth High School quartet of Michael Bolland, Drew Schweiger, Tessa Woelfel and Jaryd Larson. Monroe was second for the second straight year, Oregon was third and Greendale took fourth.
Also participating were teams from Chilton, D.C. Everest, Edgerton, Franklin, Kohler, Lake Mills, Manitowoc Lincoln, Menomonee Falls, Middleton, Milton, Oconto and Port Washington.
Highlighting the full day of presentations was a talk by FBI agents Jennifer Walkowski and Brian Due, who discussed the case and showed the students slides of merchandise former vice president of finance Sachdeva purchased with some of the $34 million she embezzled from Koss.
When the FBI agents showed slides of jewelry worth five figures, the students gasped in amazement.
The panel of judges included high-level employees from top local companies, including Acuity, Community Bank & Trust, Johnsonville and Kohler Co. Another of the judges represented the Internal Revenue Service.
Walkowski said she enjoyed seeing the students' presentations about what went wrong, why and how this disaster could have been avoided.
"I am very impressed, I have to say," she offered.
"Today was just great," said Bob Martin, instructor of accounting. "Being a good accountant means being able to communicate information. Tell me the story. That's exactly what these students did very well today."
Forensic Accounting Competition to take on Koss headphones scandal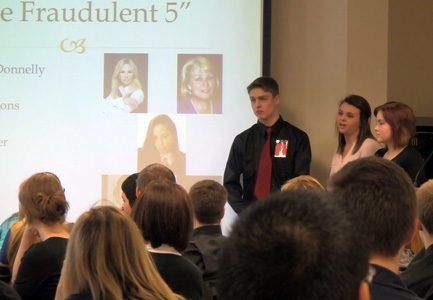 It was a white collar crime so spectacular, it made headlines for months, captivated accountants around the nation and begged the question: How in the world could this happen?
How could a company's vice president of finance embezzle $34 million over a five-year period? Those questions continue to surround the infamous Milwaukee-based Koss headphones scandal, which included a high-profile arrest, a plea bargain and multiple lawsuits in 2010.
On Monday at Lakeland College, high school students from 17 schools, along with two FBI agents who worked the Koss case, will visit campus for the second annual Lakeland College Forensic Accounting Competition. Teams of students from each school were given information on the Koss case in advance, and on Monday they will present to a panel of judges their findings about what went wrong and how this crime could have been prevented.
Schools participating are Chilton, D.C. Everest, Edgerton, Franklin, Greendale, Kohler, Lake Mills, Manitowoc Lincoln, McFarland, Menomonee Falls, Middleton, Milton, Monroe, Oconto, Oregon, Plymouth and Port Washington.
"This is a great way for high school accounting teachers to show their students that there's a really exciting part of the accounting world out there, and that accounting isn't just about debits and credits," said Bob Martin, Lakeland's adjunct instructor of accounting and event organizer. "The Koss case is such a great case, such an interesting case."
The Lakeland event, which has grown from 12 participating schools last year to 17 this year, will run from 8:30 a.m. to 3:30 p.m., with presentations and breakout sessions throughout the day. The top four teams will be announced in the afternoon, with an awards ceremony capping off the day.
Highlighting the event will be a presentation by FBI agents Jennifer Walkowski and Julie Andreoni, who will discuss the investigation that led to the arrest and eventual incarceration of Sujata Sachdeva, the former Koss vice president of finance who was fired and initially charged by federal agents of embezzling $4.5 million. As the mountain of evidence against her grew, she was indicted by a federal grand jury of defrauding $31 million.
Eventually, in July 2010, Sachdeva reached an agreement and pleaded guilty to embezzling $34 million. She was sentenced to 11 years at Dublin Federal Prison in California, according to the Milwaukee Journal Sentinel.
Sachdeva's embezzlement had a wide-reaching effect on Koss and rippled through the accounting, law-enforcement and regulatory agency communities. In addition to the FBI, the U.S. Marshals Service was involved and the U.S. Securities and Exchange Commission (SEC) also charged Sachdeva with fraud and misconduct.
As details of the crime began to emerge in 2009, Koss fired and later sued its auditor, Grant Thornton LLP. Later, Koss also filed suit against American Express, Sachdeva's card of choice when she went on extravagant shopping sprees. Koss, meanwhile, was sued by shareholders.