Calling all local bands, this event is for you
Lakeland College is partnering with The John Michael Kohler Arts Center in Sheboygan, Paradigm Coffee & Music, Monument Music, Midwest Communications and The Sheboygan Press, to search for the best band this summer in an online video contest, with our online users choosing the top finalists. Finalists will compete at the Best of Summer concert on Thursday, August 21, 2014, from 6-10 p.m. at the John Michael Kohler Arts Center.
The contest is open to all bands and duos within 60 miles of the Arts Center at 608 New York Ave, Sheboygan, WI 53081. To be eligible, at least one band member must live within that radius. All participating bands and performing individuals considered for submission may not be signed by a major recording label and bands must perform original music—no cover bands. See the official contest rules for more information.
Eligible bands and duos can submit a video of ONE of their songs to the Arts Center by way of the YouTube platform, see "Submitting a video" instructions on our website at jmkac.org. All entries must be received by June 30 and voting ends on July 31. On July 1, the Arts Center will put band videos online and give you a chance to check out the videos from area bands and vote for your favorite. Voting starts Tuesday, July 1.
Video content can be footage taken at live performances, just jamming out in the basement, or an image slide show or still photo. If the band does not appear in the video, a band photo must be submitted as well. Please email .jpg, .jiff, or .pdf to .
The top bands will perform live on the M.I.K.E. stage at the John Michael Kohler Arts Center on Thursday, August 21, 2014, and will be featured in a special section in the Sunday, August 16 edition of the Sheboygan Press. One winner as determined by the audience and a panel of judges at the Best of Summer Concert on Thursday, August 21, 2014 will receive an extensive, promotional prize package including but not limited to on-air promotion by a local radio station, a professionally written press release about your band and your success in the competition, one free hair cut for each member of the band courtesy of Salon Tula, one free four hour recording session by Monument Music, one complimentary photo shoot, a live CD recording of your performance at the Best of Summer event, and more!
Lakeland College moving its Milwaukee Center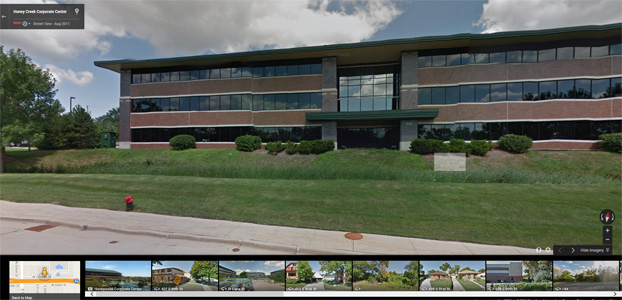 Lakeland College is moving its Milwaukee Center to Honey Creek Corporate Center IV, 9000 W. Chester St. in Milwaukee this fall.
The new location, which will house the college's Evening, Weekend and Online program classes offered in the Milwaukee area, will be at the intersection of 84th Street and Interstate 94, giving the college a prime, highly accessible spot for students living in the city and the surrounding counties.
Lakeland had previously explored leasing a new facility at West Layton and 43rd Street in Greenfield, Wis.
"After further analyses of the home addresses of our students and many of their employers, it became clear that this space at the Honey Creek Corporate Center was the best fit due to its accessibility and shorter drive times for our constituents," said Zach Voelz, Lakeland's vice president for enrollment management.
"There is a lot of excitement surrounding Lakeland's commitment to the greater Milwaukee area. The Milwaukee center is one of the college's largest, and this new facility will match the high quality programming we have offered hundreds of students in Southeast Wisconsin for 35 years."
Lakeland expects to move from its current location at 1135 S. 70th St. in West Allis to the new facility this September. It's unclear if the move will happen before fall classes start on Sept. 2.
The college will occupy the majority of the third floor of the Honey Creek Corporate Center IV. Lakeland's location, which is nearly 16,000 square feet, includes 11 classrooms, one laptop lab and one computer lab, a student lounge, eight offices, Wi-Fi throughout the facility and ample free parking. Classrooms will be available for daytime rentals to businesses, clubs and other organizations.
Lakeland has offered evening degree programs in Milwaukee since 1979. Today, the college serves more than 400 students in the Milwaukee area and 2,800 students statewide. Lakeland's total enrollment is approximately 3,600.
In 1978, Lakeland developed an evening degree-completion program for working adults, the first in the state at that time. Last year, Lakeland celebrated the 150th anniversary of the founding of its main campus, which is located in Sheboygan County.
Lakeland students in Milwaukee can earn a bachelor of arts degree in accounting, business administration, communication, computer science, criminal justice, education, marketing, psychology and specialized administration. Lakeland also offers a master of business administration, master of arts in counseling and master of education.
Movers & Shakers Gala goes out with a bang
More than 500 guests gathered at Lakeland College on May 17 for a spectacular evening of dancing, multi-course gourmet food, fellowship and philanthropic fundraising.
The seventh annual Movers & Shakers Gala was the final time this popular community event offered an evening of dancing. Beginning next year, the Gala will feature a lineup of various talent acts.
Saturday's event, which benefits Lakeland College, the Sheboygan Symphony Orchestra and numerous local charities, showcased the dancing skills of nine community leaders and their professional partners.
Tracy Wusterbarth, a human resources specialist at ACUITY, won the 2014 Movers & Shakers Gala championship, which goes to the dancer with a combination of the best judges' scores and the most purchased votes. Wusterbarth, the last dancer of the night and a former Miss Wisconsin, danced the jive and showcased her strong tap dancing skills. Votes purchased for Wusterbarth, who was sponsored by ACUITY, also benefited the Sharon S. Richardson Community Hospice.
Winning the "Judges' Choice" award was Julie Steinert, who danced a dazzling Cha-Cha hip-hop routine. Votes for Steinert, a nonprofit organization professional currently working as an office administrator at her husband's dental practice, also benefited Meals on Wheels of Sheboygan County. She was sponsored by Peter J. Steinert DDS SC and Bank First National.
Lakeland's Todd Wehr Center was transformed into a majestic ballroom, which included an elegant dance floor framed by wall-to-wall carpeting plus professional lighting and two large video screens.
In its previous six years, Movers & Shakers raised more than $2.5 million, including a four-year total of $263,500, for more than 30 nonprofit organizations.
Major sponsors of this year's Gala were the Frank G. and Frieda K. Brotz Family Foundation, Festival Foods and Studio Gear Technology. Additional event sponsors included Blue Moon Studios, Huber Creatives, Salon Sase, Zimmermann Printing and Canopies Events with Distinction.
This year's celebrity dancers, in addition to Wusterbarth and Steinert, were:
Jason Bemis, of Bemis Manufacturing, danced the Viennese Waltz. Votes for Bemis benefited the Boys & Girls Clubs of Sheboygan County. Bemis was sponsored by Bemis Manufacturing Co.
Rodney Ellison, a Lakeland graduate who works as a physical trainer at the Sports Core, danced the Mambo. Votes for Ellison benefited the Sheboygan County Cancer Care Fund. Ellison was sponsored by Plastics Engineering Company.
Eric Kriete, a Lakeland graduate who owns The Silver Fern Pub in Sheboygan, danced a 70s "disco themed" Swing medley. Votes for Kriete benefited The Salvation Army-Sheboygan. Kriete, who wore an all-white suit reminiscent of John Travolta in Saturday Night Fever, was sponsored by The Silver Fern.
Ashok Rai, the president and chief executive officer of Prevea Health in Green Bay, danced a Bollywood-style Tango. Votes for Rai, whose performance was preceded by a videotaped good luck message from Packers quarterback Aaron Rodgers, benefited the Sheboygan County Cancer Care Fund. Rai was sponsored by Prevea Health.
Tammy Schaefer, whose husband, Larry, founded the popular Legend Larry's chicken wings franchise, opened the show and danced the Viennese Waltz. Votes for Schaefer benefited Bookworm Gardens and Rainbow Kids. Schaefer was sponsored by Legend Larry's.
Johanna Schmidt, a student at the University of Wisconsin-Sheboygan, danced the West Coast Swing. Votes for Schmidt benefited Rotaract. She was sponsored by Sheboygan County Rotary Clubs and Sartori Cheese.
Nichola Stayer-Suprick, an active volunteer in the community, danced the Cha-Cha Two-step. Votes for Stayer-Suprick benefited Safe Harbor. Stayer-Suprick was sponsored by Johnsonville Sausage.
Photo Galleries
Lakeland welcomes new faculty
Lakeland College has added two full-time faculty to its ranks for the 2014-15 academic year. Daniel David Black has been named instructor of music and director of choral activities. Jered McGivern has been named assistant professor of biochemistry.
Black brings to Lakeland's music department a rich background in teaching and conducting. He comes to Lakeland from the University of Arizona where he is finishing a doctor of musical arts in choral conducting. While there, he led four academic choirs.
He received his master of music in choral conducting at Houghton College in New York, where he also conducted three of the college's choirs and later served as faculty conductor of the men's choir.
He served as assistant conductor for the Vocális Chamber Choir (Buffalo, N.Y.), assistant director/manager for the Tucson Chamber Artists and assistant conductor/manager for the Tucson Symphony Orchestra Chorus.
Black has conducted a number of master classes at local, state, regional, and national levels, and in March 2013 was a graduate division finalist in the National Conference Conducting Competition hosted by the American Choral Directors Association (ACDA).
His scholarly interests include the exploration of Franz Liszt's choral music, the use of sports training mobile apps in the teaching of conducting and the application of Music Learning Theory (MLT) to collegiate choral ensembles.
Black has a bachelor's degree in choral music studies from Northwestern University in Evanston, Ill.
McGivern brings to Lakeland a broad research experience in biochemistry, developmental biology, neurodegenerative disease, cell biology, molecular biology, proteomics, histology and infectious disease.
Since 2011, he has served as an adjunct faculty member teaching organic chemistry and biochemistry lab courses in the chemistry department at Carroll University in Waukesha, Wis.
He has a diverse research background that includes opportunities at the Marshfield Clinic, Novartis, the University of Wisconsin-Madison, the Medical College of Wisconsin and additional collaborations with a variety of institutions.
McGivern has a doctorate in biomolecular chemistry from UW-Madison and a bachelor's in chemistry from Saint Olaf College in Northfield, Minn.
Professor transforms assessment into "zombie apocalypse"
Fake blood gushing from a professor's mouth doesn't generally inspire thoughts of higher education.
But Lakeland College Associate Professor of History Rick Dodgson believes there's a time and place for innovative learning through good old-fashioned – even goofy – fun.
Dodgson and five other Lakeland professors, charged with the annual evaluation of Lakeland's general studies program and the liberal arts competence of graduating students, put an irreverent twist on one phase of this exercise with their recent "Zombie Assessment."
Approximately 30 seniors who volunteered to be part of the assessment, not knowing what to expect, were brought into a classroom, where they were shown a video depicting zombies invading Lakeland's campus.
Following the short video, the students, who were asked to represent various countries, broke off into groups to determine which nations were in most need of a limited supply of "anti-zombie vaccine." Armed with demographics about their countries, the seniors studied natural disaster pamphlets produced by the Center for Disease Control. Then they debated each other.
The exercise, which was observed by the faculty who designed it, measured the students' ability to process information, think critically, build a case and verbally communicate it.
"We took the topic seriously," said senior writing major Michelle Fromm, whose country was China. "We got into a few little tiffs about the nature of zombies, whether they could swim and things like that, but it was really fun. I thought it was definitely unique. Zombies are popular in pop culture, so I think a lot of people latched on to that theme. It was cool, hip."
Produced by Lakeland's History Club, the video features Dodgson as a TV anchorman reporting live. When his character, "Rick Diculous," is overwhelmed by the fast-growing zombie population, fake blood spills cartoonishly from his mouth. The students reacted with smiles of amusement.
"At Lakeland, we take education seriously, but we also recognize the need to appeal to our students' outside interests to engage them in their learning," said Dodgson. "We had great fun with this event and all of the students seemed to get a real kick out of it. We had some very creative solutions to the zombie problem we presented to them."
Along with Dodgson, faculty members who oversaw the evaluation were Associate Professor of Writing Nate Lowe, Fessler Professor of Creative Writing & Poet in Residence Karl Elder, Assistant Professor of General Studies & Director of Academic Advising Pam Engebretson, Assistant Professor of Criminal Justice Richard Lemke and Instructor of Communication John McKenzie.