Ethnic and Gender Studies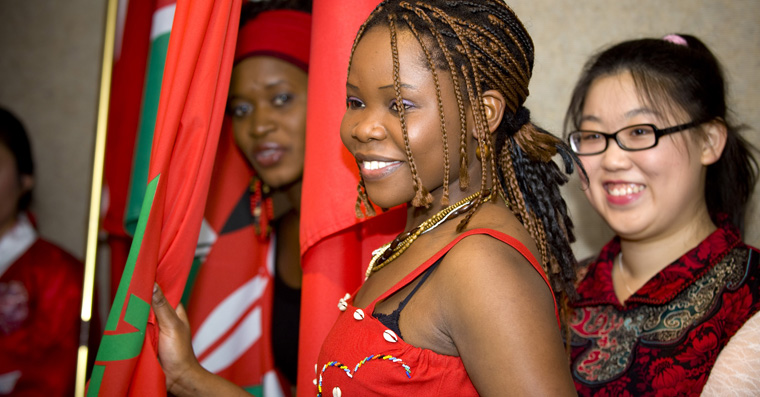 The ethnic and gender studies program addresses problems and issues that are as old as human culture. This multidisciplinary minor explores how societies throughout history have thought about and reacted to differences in race and ethnicity, gender and sexuality. These courses attend to the roles and experiences of women and minorities in American culture and abroad. More fundamentally, though, they ask us to reflect upon and rethink our own current understanding of these powerful and political categories.
Overall, the ethnic and gender studies minor aims at developing sensitivity to differences among people, while maintaining common values and acknowledging the need to work collectively. The perspectives encouraged by this program, along with the analytical skills it develops, help to prepare students for post-graduate study in law, the social sciences and literature, as well as careers in business and education.
View Current Curriculum
Ethnic and Gender Studies Minor (17-18 semester hours)
EGS 150 understanding Issues of Race, Ethnicity, and Gender
Three of the following:

ANT 223 Cultural Anthropology
ENG 225 Multicultural American Literature
ENG 250 Introduction to Women's Literature
PSYS 221 Sexuality: Psychosocial Perspectives
PSYS 227 Cross-Cultural Psychology
SOC 210 Majority - Minority Relations
SOCP 220 Social Psychology

Two of the following:

BUS 370 Intercultural Communications (2 semester hours)
CRJ 450 Race, Ethnicity, and Crime
EGS 470 Senior Project in Ethnic and Gender Studies
EGS 480 Special Topics in Ethnic and Gender Studies
EGS 490 Independent Study in Ethnic and Gender Studies
ESS 320 Gender and Racial Issues: Diversity in Sport
HISP 362 United States Women's History (Writing Intensive)
HISP 372 United States Ethnic History (Writing Intensive)
SOC 312 Sociology of Gender