Thanks for Giving - Carlos Rodriguez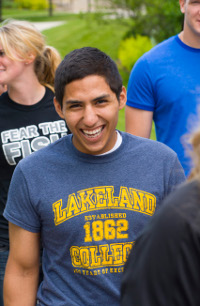 Growing up in North Chicago, Carlos Rodriguez decided at a relatively young age that he was going to find a way to attend college.
"I saw people in the streets, and I said to myself, I'm not living like that," recalls Carlos, now a sophomore at Lakeland. "I realized people don't get far without a degree, so I decided I was going to show everyone that I will succeed. A lot of people doubted me, and I'm still out to prove them wrong."
After graduating from North Chicago Community High School, Carlos was awakened from a nap one June afternoon by a phone call. When he answered, he was told he had been chosen for a Hurvis Foundation Scholarship to attend Lakeland College. The $10,000 scholarship, combined with federal and state grants, means Carlos attends Lakeland College basically free of charge.
"I am motivated to show the people who chose me that they picked the right person for this scholarship," says Carlos, 20, who's majoring in business management and is thriving academically.
Asked what his career goal is, Carlos doesn't hesitate: "I want to be a CEO of a Fortune 500 business," he says.
"I'd like to say 'thank-you' to the Hurvis Foundation," Carlos says. "This means a lot. Without their help, many people wouldn't be able to attend college. I ask them to keep doing this great thing, because there are a lot of good people in bad neighborhoods. You just have to find them."
Social Media Ambassador Badges and Logos
Social Media Ambassador Badges and Logos
250 x 250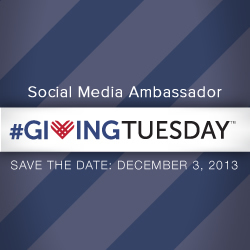 300 x 250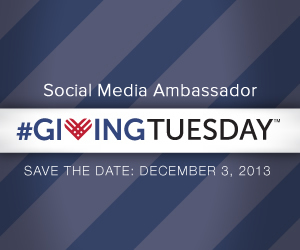 Additional Badges
250 x 250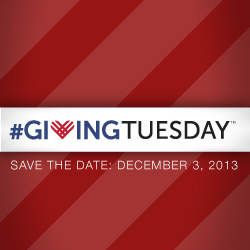 300 x 250
Web Banner
#GivingTuesday at Lakeland College
We raised over $7,000 in 24 hours! Thank you for all who participated in #GivingTuesday. Lakeland is proud to be a part of this national movement partnering with more than 10,000 charities across the country.
Did you miss the big day? No worries—it's not too late to be a part of the giving season!
Reasons to give on #GivingTuesday
[No form id or name provided!]
Sigma Reunion at Lakeland College
Mu Lambda Sigma Fraternity Reunion: June 20 & 21, 2014
Come back to campus, whether you graduated or not!
For many of us, our days spent at Lakeland were some of the best of our lives, and joining the Mu Lambda Sigma Fraternity was the highlight. Since then, some of us have less hair or an extra pound or two, but now is the time for us to come back and celebrate as brothers.
Schedule
Friday, June 20
Blasters Golf Tournament – 10 a.m. Register here. Additional Fees Apply
Cook-Out – 5 p.m. Jerry Weyer's Cabin in Manitowoc
Saturday, June 21
Brunch – 11 a.m. to 1 p.m. – Bossard Hall
Recommended Community Activities:

Fireman's Park & Swimming Beach – Elkhart Lake
Quit Qui Oc Golf Course – Elkhart Lake
Wade House & Carriage Museum – Greenbush
Blackwolf Run Golf Course – Kohler
Kohler Design Center
Shops at Woodlake - Kohler
The Bull at Pinehurst Farms Golf Course – Sheboygan Falls
John Michael Kohler Arts Center – Sheboygan
Sheboygan County Historical Museum – Sheboygan
Town & Country Golf Course – Sheboygan

Banquet Reception – 5 p.m. – Bossard Hall
Banquet & Program – 6:30 p.m. – Bossard Hall

Alumni Speakers
Presidential Address
Sunday, June 22
Brunch – 11 a.m. to 1 p.m. – Bossard Hall
Pricing
$100 per person. This includes:
Friday-Night Cook-Out
Saturday Brunch
Saturday Night Banquet
Sunday Brunch
Fraternity Giveaway
Charitable Donation to the Fraternity
Unforgettable Memories
Housing
On-campus housing is available in Brotz Hall. Air-conditioned rooms with shared bathrooms are available for $30 per night. If you'd prefer to stay off-campus, Lakeland recommends:
La Quinta Inn
Sheboygan
(920) 457-2321
The Osthoff Resort
Elkhart Lake
(855) 876-3399
Quality Inn
Sheboygan
(920)457-7742
Who's Coming?
To help us bring back as many Sigmas as possible, we need your help. If you have an address, phone number or email address of any brother that was active while you were at Lakeland, please send it to Linda Bosman, administrative coordinator, at (920) 565-1424 or .
Reunion Committee
Larry Samet '71
Jerry Weyer '70
Don Townsend '71
Bill Gilbert '70
Larry Kaderabeck '72
Dave Coen
Matt Brown, Alumni Coordinator
Homecoming 2014
Save the date for the 2014 homecoming, Oct. 3-5, 2014.
Subcategories