Frozen tuition at Lakeland
Lakeland is now offering to freeze your tuition for three years!
Students who register for a minimum of one course offered within the Fall 2012 term are eligible to have their tuition rates frozen at the Fall 2012 cost per credit through Summer 2015.
The following terms of this agreement apply:
Current, new, and returning students must successfully complete (earning a grade of D or better) a minimum of one course beginning in Fall 2012 and maintain enrollment and successful completion of a minimum of one course in each consecutive term thereafter (Fall, Spring, and Summer terms annually) through Summer 2015. Beginning in Fall 2015, new tuition rates will apply.
Students must be enrolled only in courses offered through Lakeland's evening, weekend, and online programs. Students enrolled in traditional undergraduate programs on the main campus in Sheboygan, Wis. are not eligible for frozen tuition.
Students must maintain progress in the same undergraduate or graduate program during this period. Should a student decide to change programs at any time, new tuition rates will apply.
Students eligible for frozen tuition in an undergraduate program who take one or more graduate courses will be assessed the graduate tuition rates in effect for any graduate credits taken during this time; likewise, students eligible for frozen tuition in a graduate program who take one or more undergraduate courses will be assessed the undergraduate rates in effect for any undergraduate credits taken during this time.
Lakeland graduates who return to complete additional coursework through the Program for Alumni Career Enhancement (PACE) are also eligible for the frozen tuition program. They will be subject to the same rules and qualification criteria as any other undergraduate students.
Courses offered through Lakeland's Certified Public Accountant (CPA) and Certified Management Accountant (CMA) Prep Programs are billed separately at different tuition rates and not included in the frozen tuition program.
Questions regarding the frozen tuition program should be directed to staff at any of the Lakeland centers.
BlendEd is flexibility redefined
Why is Lakeland College's BlendEd program the ultimate in flexibility? Each week, you decide which format works best for you.
Here are five ways Lakeland College makes getting your degree a convenient posibility.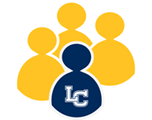 Attend your classes in person
If you like the traditional classroom setting, physically attending classes at their originating site is an attractive option of BlendEd.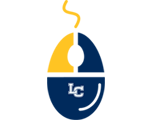 Work online, on your time
Regardless of where you are or what time it is you can participate in a dynamic, interactive discussion with your instructor and other students.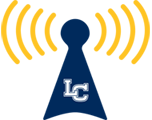 Join us, from wherever you are!
Use your home computer, phone or tablet to follow along with the instructor's live presentation and participate in class.

Watch later, when it's convenient for you
Our lectures, classroom discussions and chat sessions are digitally video recorded and easily accessible at any time. You won't miss a thing.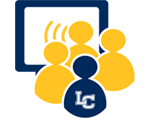 Participate face-to-face at selected centers
Classes are streamed live to various Lakeland centers, giving you the opportunity to interact with the instructor and in-class students.
Interested? Find out more about the BlendEd program here or fill out the form below and a Lakeland representative will contact you.
Minors
Business Administration Minor
Communication Minor (24 Semester hours)
Computer Science Minor
Economics Minor
Psychology Minor (25 Semester hours)
Career Development
You've invested in your promising future through Lakeland College. Now let our Career Development Office, with its vast experience and numerous resources, help you maximize that return on investment.
Our staff members are experts on the always-changing hiring trends and professional protocol. There's plenty of competition out there for the best jobs, but we can help you gain an edge.
Check out these free services, all available to Lakeland College Evening, Weekend and Online students:
Individual reviews of resumes, cover letters and references
Assessments to help you determine or reinforce career interests and vocational strengths
Resources to help you identify career options and determine career goals
An online career profile system, called Career Connect, that streamlines job listings and clearly identifies hiring employees
Assistance with strengthening your LinkedIn profile and becoming a proficient user of other online tools
The opportunity to complete practice interviews – in-person or by phone – and receiving professional feedback afterward
Assistance with establishing contact with employers for job shadow opportunities
Access to a comprehensive list of on-line job boards and materials for students interested in attending graduate school
Assistance with negotiating salary and benefits with prospective employers
As you continue to grow and develop as a professional, we encourage you to seek the ongoing assistance of the Career Development Office staff.
Questions? Contact the Director of Career Development at or 920-565-1483.
MAC Supervision Presentation
Download the MAC Internship Supervisor Handbook here.
The Basics of Supervision: A training module for individuals who provide on-site supervision to Lakeland College graduate students in the Master of Arts in Counseling Program.
This presentation will explore the basic skills, knowledge, and disposition required for on- site supervisors. The presentation also covers the role and expectations of on-site supervisors, as well as covering the various styles of supervision that create a successful experience for both the supervisor and the counseling intern.
As an on-site counseling supervisors you are being required to view this slide presentation for a variety of reasons:
Required by agencies accrediting our M.A.C. program
Supervision and counseling do not necessarily use the same skills
Being a good competent counselor doesn't mean that you will be a good supervisor
Training can provide an on-site supervisor with information and tools needed to be an effective internship supervisor
Once you have completed the presentation you are asked to send an email message to:
Deborah Bilzing, Ed.D., NCC
Director of the Master of Arts in Counseling Program