Sport Management
The sport management minor in combination with a exercise science and sport studies major can lead to careers in management and administration of sport programs in colleges, recreation centers, YMCA's, YWCA's, sports sales and marketing, public relations and marketing for sports organizations.
Sport Management Minor (24 semester hours)
ACC 210 Financial Accounting Principles
BUS 150 Pathways to Success Introduction to Business
ECN 230 Principles of Microeconomics
ESS 144 Introduction to Sport Studies
ESS 315 Sports Marketing and Promotion
ESS 324 Programming of Athletic Facilities and Events
ESS 410 Organization and Management of Sport Programs (Writing Intensive)
One of the following courses:

ECN 301 The Economics of Sports
ESS 264 Youth and Adolescence in Sport
ESS 320 Gender and Racial Issues: Diversity in Sport
ESS 450 The Essentials of Ethics and Law in Sport
A minor in Sport Management may not be combined with the Sport Studies emphasis in the Exercise Science and Sport Studies major.
Specialized Administration
This unique program is offered to students who come to Lakeland having already completed an associate degree in a technical or highly specialized field at a two-year college or technical school.
The program allows those experienced students to build upon their expertise by adding a full range of business, accounting and economics courses. With the "management side" of their specialty then completed, those students can graduate with a bachelor's degree in specialized administration that references their specific field.
Students who major in specialized administration will be able to:
Apply the central principles of business and business administration, specifically to the students' chosen areas of expertise
Comprehend the ways in which economic institutions and behavior at various levels — personal, business and social — influence administrative practices and decisions
Specialize in non-business subject areas in order to explore business opportunities connected to the students' areas of expertise
Communicate business and economic information to stakeholders within specialized fields in a clear and professional manner
Appreciate and abide by the ethical and legal rules by which business entities relate to one another and to society
Specialized Administration Major (32 semester hours plus approved A.A. degree)
An approved Associate of Arts degree (A.A.) plus the following courses:
ACC 210 Financial Accounting Principles
BUS 200 Business and Professional Protocol (2 semester hours)
BUS 301 Management Information Systems
BUS 330 Management Principles
BUS 350 Marketing Principles
BUS 410 Business Law I
BUS 491 Business Policy and Strategy (Writing Intensive)
ECN 220 Principles of Macroeconomics
ECN 230 Principles of Microeconomics
Six (6) semester hours of divisionally approved electives

Courses selected to meet this requirement may not be used to meet requirements of another business major or minor. Courses selected from divisions other than the Business Administration Division may be used to satisfy this requirement. Contact the chair of the Business Administration Division or the Registrar for approval.
Hide this tab
Political Science
Politics affect the neighborhoods we live in, the schools we attend, the votes we cast and the taxes we pay.
The study of political science directly enhances our understanding of everyday life by encouraging us to learn how people throughout history have used government, power and public sentiment to get what they want.
Lakeland's political science minor introduces students to the main traditions and theories of governance. As a field of study, it supplements the major of anyone who plans to enter a career in law, government service or public policy administration. Moreover, the political science minor can help anyone to take a more confident role in the decision-making processes that shape our world.
Political Science Minor (18 semester hours and the appropriate education requirements) for Education and Non-Education
POL 221 American Government I
POL 231 American Government II
POL 350 Political Theory
Two of the following:

HISP 322 Twentieth Century Europe
HISP 341 U.S. Economic History
HISP 352 U.S. Intellectual History
HISP 361 The Modern Middle East
HISP 362 U.S. Women's History
HISP 372 U.S. Ethnic History
SOC 472 Social Service Policy

One of the following:

POL 400 Internship in Political Science
POL 480 Special Topics in Political Science
POL 490 Independent Study in Political Science
Note: To qualify for either Middle Childhood through Early Adolescence (grades 1-8) or Early Adolescence through Adolescence (grades 6-12) teaching certification in political science, a student must complete the courses listed above, a Middle Childhood Through Early Adolescence major or the Early Adolescence through Adolescence professional sequence along with a certifiable major, and the Wisconsin Department of Public Instruction's (DPI) statutory requirements.
Hide this tab
Science - Life and Environmental Emphasis
This minor is especially designed for students majoring in Middle Childhood through Early Adolescence Education who have an interest in and an aptitude for the natural sciences. It provides a broad background in the sciences, without the depth of focus required of a minor in one specific discipline.
Science - Life and Environmental Emphasis (31 semester hours and the appropriate education requirements) Life and Environmental Science Emphasis for Teacher Education Certification (grades 1-8)
BIO 101 Environmental Science (4 semester hours)
BIO 111 Life Sciences I (4 semester hours)
BIO 112 Life Sciences II (4 semester hours)
CHM 131 Principles of Chemistry I (4 semester hours)
CHM 132 Principles of Chemistry II (4 semester hours)
CHM200 Earth Systems (4 semester hours)
PHY 200 Celestial Systems (4 semester hours)
One additional Biology (BIO) or Biochemistry (BIOC) course (minimum 3 semester hours) at the 300-level or above
Note: This minor is not available to students majoring in Biology, Chemistry, or Biochemistry.
To qualify for teaching certification at the Middle Childhood through Early Adolescence level (grades 1-8), a student must complete the Middle Childhood though Early Adolescence Major/Professional Sequence, the courses listed above, and the Wisconsin Department of Public Instruction's (DPI) statutory requirements.
Hide this tab
Ethnic and Gender Studies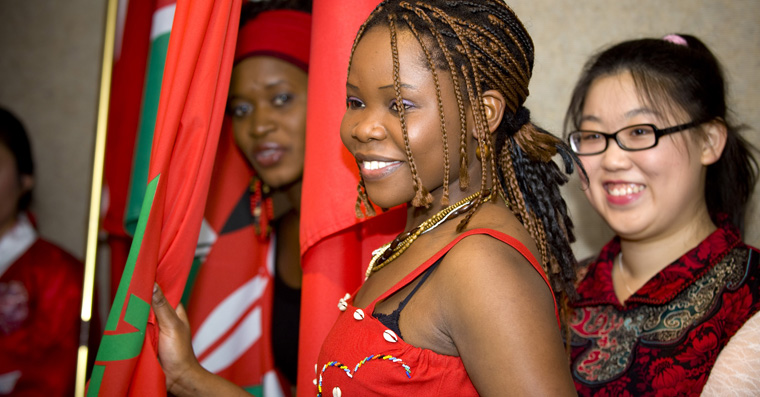 The ethnic and gender studies program addresses problems and issues that are as old as human culture. This multidisciplinary minor explores how societies throughout history have thought about and reacted to differences in race and ethnicity, gender and sexuality. These courses attend to the roles and experiences of women and minorities in American culture and abroad. More fundamentally, though, they ask us to reflect upon and rethink our own current understanding of these powerful and political categories.
Overall, the ethnic and gender studies minor aims at developing sensitivity to differences among people, while maintaining common values and acknowledging the need to work collectively. The perspectives encouraged by this program, along with the analytical skills it develops, help to prepare students for post-graduate study in law, the social sciences and literature, as well as careers in business and education.
Ethnic and Gender Studies Minor (17-18 semester hours)
EGS 150 understanding Issues of Race, Ethnicity, and Gender
Three of the following:

ANT 223 Cultural Anthropology
ENG 225 Multicultural American Literature
ENG 250 Introduction to Women's Literature
PSYS 221 Sexuality: Psychosocial Perspectives
PSYS 227 Cross-Cultural Psychology
SOC 210 Majority - Minority Relations
SOCP 220 Social Psychology

Two of the following:

BUS 370 Intercultural Communications (2 semester hours)
CRJ 450 Race, Ethnicity, and Crime
EGS 470 Senior Project in Ethnic and Gender Studies
EGS 480 Special Topics in Ethnic and Gender Studies
EGS 490 Independent Study in Ethnic and Gender Studies
ESS 320 Gender and Racial Issues: Diversity in Sport
HISP 362 United States Women's History (Writing Intensive)
HISP 372 United States Ethnic History (Writing Intensive)
SOC 312 Sociology of Gender
Hide this tab