BlendEd is flexibility redefined
Why is Lakeland College's BlendEd program the ultimate in flexibility? Each week, you decide which format works best for you.
Here are five ways Lakeland College makes getting your degree a convenient posibility.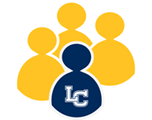 Attend your classes in person
If you like the traditional classroom setting, physically attending classes at their originating site is an attractive option of BlendEd.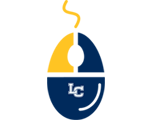 Work online, on your time
Regardless of where you are or what time it is you can participate in a dynamic, interactive discussion with your instructor and other students.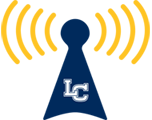 Join us, from wherever you are!
Use your home computer, phone or tablet to follow along with the instructor's live presentation and participate in class.

Watch later, when it's convenient for you
Our lectures, classroom discussions and chat sessions are digitally video recorded and easily accessible at any time. You won't miss a thing.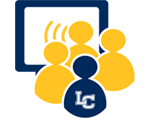 Participate face-to-face at selected centers
Classes are streamed live to various Lakeland centers, giving you the opportunity to interact with the instructor and in-class students.
Interested? Find out more about the BlendEd program here or fill out the form and a Lakeland representative will contact you.
Transfer up to 72 credits
Unmatched Bachelor's Degree Programs
Lakeland College's bachelor's degree programs are widely recognized as some of the best in the state. Together with its VIP treatment of technical college graduates that allows up to 72 credits to transfer, Lakeland's Evening, Weekend and Online program offers a powerful combination of quality instruction, student convenience, advising assistance and affordable programming.
One-of-a-kind Flexibility
On-site classes meet one evening or weekend per week over a 12-week semester and are taught at a non-accelerated, manageable pace. Many classes and programs are also available online. Lakeland also features BlendEd®, a unique and innovative hybrid option that no other school offers. With BlendEd®, every week you have the flexibility of completing coursework online with the same instructor if you are unable to attend the onsite class for any reason. With this kind of flexibility, you don't have to worry about your college education conflicting with personal or family obligations or changing work schedules.
Start as a Junior
Agreements between most Wisconsin technical schools and Lakeland College ensure easy and generous credit transfer. In fact, the majority of grads who choose Lakeland College for their bachelor's degree program start as juniors.
Maximum Transfer Credits Accepted
By accepting up to 72 of your technical college credits, Lakeland gives you a head start toward earning your bachelor's degree. And there's nothing better than getting credit for the hard work you've already invested in your technical college degree.
Affordable Tuition
Lakeland College is among the most affordable options available to technical school graduates. In addition to offering highly competitive tuition costs, Lakeland offers financial aid packages to students who qualify, and also offers flexible payment plan options.
Lakeland College centers offers classes right in Central Wisconsin, Chippewa Valley, Fox Cities, Green Bay, Madison, Milwaukee and Sheboygan, and also offers classes online and BlendEd®.
To learn more, please fill out the following information, and you will be contacted by a Lakeland College advisor.
Lakeland Summer
test test test Illinois
Lakeland Summer
test test test Minnesota
Lakeland Summer
test test test