Online Application
Thank you for applying to Lakeland College! We are proud of the many things we offer bright students like you, and we're excited that you're interested in us. We are committed to responding quickly, so you will be hearing back from us soon. Until then, we invite you to check out our Facebook page for just a little taste of what we're all about.
Liberal Arts at Lakeland
Employers value well-rounded job applicants with a liberal arts education, according to a recent survey of 318 decision-makers at U.S. companies.
The survey, conducted by Hart Research Associates on behalf of the Association of American Colleges and Universities (AAC&U), provides strong evidence that company decision-makers are most interested in job candidates' ability to think critically, communicate verbally and solve complex problems. A large majority of those surveyed (93 percent) ranked those skills as more important than a prospect's undergraduate major.
A liberal arts education, one that focuses on broad knowledge in a variety of areas as well as knowledge in a specific field of interest, is critically important, 94 percent of those surveyed said. Nearly three in four surveyed employees (74 percent) said they would recommend a liberal arts education to their own children.
Lakeland College has valued the tenets of a liberal arts education for more than 150 years. Lakeland's curriculum stresses critical thinking, hands-on learning, internships, extracurricular activities, community involvement, professor-student interaction and broad knowledge.
Lakeland College President Dan Eck said Lakeland strives to provide its students with those types of skills sets with its liberal arts education platform.
"No matter the major—business, art, computer science, or criminal justice—all of our programs are built upon a traditional liberal arts foundation," Eck said.
"This commitment to the liberal arts enhances our students' critical thinking and communication skills, teaches them how to be inquisitive and well-informed citizens, and makes our graduates stand out from the rest. We challenge our students to think deeply about the questions they will face as professionals and community members."
Among the conclusions of the survey, according to the 15-page report:
Employers recognize capacities that cut across majors as critical to a candidate's potential for career success, and they view these skills as more important than a student's choice of undergraduate major.
Eighty percent of those surveyed agreed that, regardless of major, every college student should acquire broad knowledge of the liberal arts and sciences.
Employers strongly endorse educational practices that involve students in active, effortful work – practices including collaborative problem-solving, internships, research, senior projects and community engagements.
There is broad agreement among employers that all students, regardless of chosen field of study, should have educational experiences that teach them about building civic capacity, broad knowledge about the liberal arts and sciences and cultures outside the United States.
Mission Statement
Mission
Lakeland College, a liberal arts college related to the United Church of Christ, is committed to educating men and women of diverse backgrounds enabling them to earn a living, to make ethical decisions, and to lead purposeful and fulfilling lives distinguished by intellectual, moral and spiritual growth.
Values
Lakeland is an educational community where students and faculty share academic goals and join in a common intellectual quest. Teaching and learning, the search for knowledge and understanding, and the critical examination of ideas, values and actions are the central activities of the college.
Lakeland is a just community where the sacredness of each person is honored and where courtesy and honesty are practiced. The college engages in the humane enterprise of educating by helping students make a connection between what they learn and how they live.
Lakeland is a covenantal community, affirming with the United Church of Christ the centrality of religious truth and the promise of Jesus that "one who seeks, finds." The concern for humankind exemplified in the life of Christ is reflected in the core curriculum of the college.
Lakeland is a global community, drawing students of varied ages, religious backgrounds and cultural traditions, from areas around the world, building a community out of the rich diversity of its members in a climate of civility, respect and free expression.
President's Message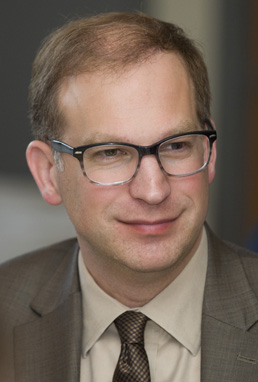 Welcome to the Lakeland College website, and thank you for taking a few minutes to visit this site and learn more about the college. Whether you are a high school student searching for the right college, a working professional motivated to complete or to start your college degree, a parent of a Lakeland student looking for news and information about the college or a Lakeland graduate catching up with the latest at your alma mater, this site will help you become and stay engaged with Lakeland.
For more than 150 years, Lakeland has been dedicated to expanding access to higher education. This commitment is realized through generous financial aid packages, student-centered initiatives such as small class sizes, faculty who are passionate about teaching, opportunities that allow students to explore careers early in the collegiate experience and flexible, affordable evening, weekend and online programs.
As our mission states, we are here to educate our students to earn a living, to make ethical decisions and to lead purposeful and fulfilling lives distinguished by intellectual, moral and spiritual growth. This mission attracts people — faculty, staff, and students alike — who seek engagement, accept challenges and want to become part of an authentic community. We have a talented faculty dedicated to both teaching our students and helping them find their role in a fast-changing world, and all of our community members make students feel at home with a welcoming, encouraging and accepting attitude. This college becomes a part of students' lives by helping them achieve things they never thought possible.
I invite you to spend some time on the website, learn more about Lakeland and join us in this noble cause.
Daniel Eck
Lakeland College President
History of Lakeland
Lakeland traces its beginnings to German immigrants who, fleeing from religious controversy in Europe, traveled to North America and eventually to the Sheboygan area where they settled in 1847. Even as they struggled for food and shelter, these pioneers thought in terms of higher education for their children.
In 1862, they built Missionshaus (Mission House), a combined academy-college-seminary. The school provided training in the liberal arts followed by a traditional seminary curriculum, as most of the early students were destined to become ministers. As the needs of its students changed, Mission House gradually broadened its purpose. By the end of the century, enrollment was no longer limited to pre-theological students and the college had developed strong programs of study in a wider number of disciplines. A talented, scholarly faculty set high standards for the college early in its existence; standards which have been maintained to this day. Known simply as Mission House for 95 years, the college adopted the name Lakeland in 1956 and the seminary moved to Minneapolis/St. Paul in 1962 to become United Theological Seminary of the Twin Cities. The era of Mission House had ended, but Lakeland became heir to its campus, tradition and educational mission.