Business Administration
The business administration major, the central program of Lakeland's Business Administration Division, produces graduates with this wide range of skills and expertise. Its core set of classes introduces students to the major fields within business and economics, while requiring students to "focus" on a particular area of business through their choice of an emphasis.
Students thus graduate with essential competencies in business administration, as well as focused understanding of one key area.
Students who major in Business Administration will be able to: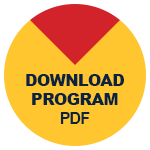 utilize the central principles of business and business administration, ranging from key theories and issues to specialized rules and operations;
understand the structures and institutions of the American and world economic systems, specifically as they relate to the business world;
comprehend the various ways in which people use their resources to achieve personal, business, and social objectives;
communicate business and economic information to stakeholders in a clear and professional manner; and
appreciate and abide by the ethical and legal rules by which business entities relate to one another and to society.
View Sample Curriculum
Business Administration Major Requirements (45-51 semester hours)
ACC 210 Financial Accounting Principles
ACC 220 Managerial Accounting Principles
BUS 301 Management Information Systems
BUS 330 Management Principles
BUS 340 Principles of Business Finance
BUS 350 Marketing Principles
BUS 410 Business Law I
BUS 491 Business Policy and Strategy (Writing Intensive)
ECN 220 Principles of Macroeconomics
ECN 230 Principles of Microeconomics
MAT 220 Probability and Statistics
Plus the completion of at least one emphasis from the list
Business Economics (12 credits)
ECN 360 Money, Banking and National Income
ECN 361 Intermediate Macroeconomics
ECN 362 Intermediate Microeconomics
BUS 309 Healthcare Economics OR
ECN 301 Economics of Sports OR
ECN 365 International Economics
Finance (15 credits)
BUS 365 Personal Financial Management
BUS 366 Global Financial Markets
BUS 424 Intermediate Corporate Finance
BUS 437 Investment Finance
ECN 360 Money, Banking and National Income
Forensic/Fraud Emphasis (18 credits)
ACC 265 Fraud Investigation I
ACC 365 Fraud Investigation II
CPS 200 Programming I
CPS 250 Information Security & Forensics I
CRJ 140 Introduction to Criminal Justice
CRJ 345 Criminal Law
Healthcare Management (12 credits)
BUS 305 Survey of the U.S. Healthcare System
BUS 308 Healthcare Financial Management
BUS 309 Healthcare Economics
BUS 422 Healthcare Law and Ethics
Hospitality Management (12 credits)
BUS 211 Introduction to Hospitality Management
Choice of any 3 (9 credits) from the following:
BUS 312 Facilities Planning and Management
BUS 313 Hospitality Human Resource Management
BUS 314 Hospitality Sales and Marketing
BUS 315 Food and Beverage Management
BUS 316 Accommodations Management
BUS 335 Study Abroad in Business
Human Resource Management (12 credits)
BUS380 Human Resource Management or BUS313 Hospitality Human Resource Management
BUS 466 Human Resource Development
BUS 467 Compensation and Benefits
BUS 468Employee and Labor Relations
Insurance Emphasis (15 credits)
BUS 325 The Insurance Industry
BUS 424 Intermediate Corporate Finance
BUS 440 Personal Insurance Lines
BUS 441 Commercial Insurance Lines I
BUS 442 Commercial Insurance Lines II
International Business (12 credits)
BUS 284 Principles of International Business
BUS 370 Intercultural Communications OR
BUS 335 Study Abroad in Business
BUS 474 International Laws and Regulations
ECN 365 International Economics
Management (12 credits)
BUS 425 Retail Management
BUS 445 Logistics and Supply Chain Management
BUS 455 Entrepreneurial Management
BUS 380 Human Resources Management
Nonprofit Management (12 credits)
NPO 140 Introduction for Nonprofit Organizations
NPO 330 Managing Nonprofit Organizations
NPO 365 Fundraising
NPO 473 Strategic Planning for Nonprofits
Sport Management (15 credits)
ESS 144 Introduction to Sport Studies
ESS 315 Sport Marketing and Promotion
ESS 324 Programming of Athletic Facilities and Events
ESS 410 Organization and Management of Sport Programs
ECN 301 Economics of Sports OR
ESS 450 Essentials of Ethics and Law in Sport
Courses selected to meet this requirement may not be used to meet requirements of another business major or minor. Courses selected from divisions other than the Business Administration Division may be used to satisfy this requirement-contact the chair of the Business Administration Division or the Registrar for approval.
Available Locations
The Business Administration Bachelor of Arts (B.A.) degree is currently offered at all of the Lakeland College Centers, and through Lakeland College Online™. Most courses are also offered BlendEd®.