Master of Education
Lakeland College courses are held one night a week, allowing graduate students to choose their own pace without giving up other important aspects of their lives. Lakeland's M.Ed. faculty is a mix of our own talented education professors and respected educators and administrators from surrounding districts.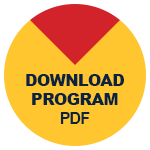 Lakeland College offers on-site, classroom and online instruction, providing graduate students opportunities to blend learning options suited to their active lives. Teachers and school administrators will receive timely and useful instruction and tools that translate directly into better education for students.
View Sample Curriculum
REQUIRED CORE COURSEWORK (21 semester hours)
ED 701 Contemporary Philosophies of Education
ED 702 Organization and Operation of American Education
ED 703 Learning and Cognition
ED 714 Curriculum and Classroom Dynamics OR
ED 717 Political and Legal Aspects of Education
ED 720 Assessment in the School and Classroom
ED 800 Educational Research and Evaluation
ED 810* Master's Thesis or Project in Education
REQUIRED ELECTIVE COURSEWORK (15 semester hours)
ED 706 Differentiating Instruction
ED 707 Gifted Education
ED 708 Classroom Management Strategies
ED 712 Multicultural Education
ED 716 Special Education: Meeting Exceptional Education Needs
ED 741 Reading in the Content Area
ED 751 Supervision of Student Teachers (1 semester hour)
ED 790* Tutorial I Focused Individualized Reading/Research Topics (1-3 semester hours)
ED 791* Tutorial II Focused Individualized Reading/Research Topics (1-3 semester hours)
ED 792* Tutorial III Focused Individualized Reading/Research Topics (1-3 semester hours)
*Approval of the Director of M.Ed. program required. Students can register for tutorials only after successful completion of core courses.)
ENGLISH AS A SECOND LANGUAGE
Note: The ESL teacher certification requirements as outlined below are for those who already hold a valid Wisconsin teaching license. Students may complete in addition to the M.Ed. program.
Graduate students seeking additional certification in English as a Second Language (ESL) may use the following for elective credit:
ENG 780 The English Language
ESL 721 English Grammar
ESL 722 Second Language Acquisition and Applied Linguistics
ESLE 724 Teaching Methods in ESL
The remaining requirements for ESL teaching certification are offered through the undergraduate program. They are as follows:
HIS 112 United States History II (3 semester hours) OR
HISP 372 United States Ethnic History (3 semester hours)
One year of a foreign language (8 semester hours)
A passing score on the Praxis II content examination test #0360
EDU 450/460 Student Teaching (6 semester hours)
Available Locations
The Master of Education (M.Ed.) graduate degree is currently offered at all of Lakeland College Centers, and through Lakeland College Online™. Most courses are also offered BlendEd®.