Current Production
Cabaret
The Broadway Musical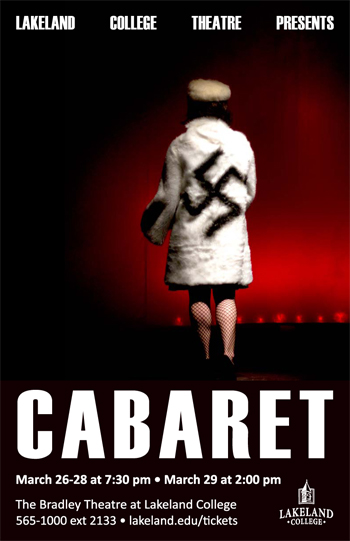 "What good is sitting alone in your room? Come, hear the music play. Life is a Cabaret old chum; come to the Cabaret."
Sung by nightclub singer Sally Bowles (played in the movie by Liza Minnelli), these words entice us to a fantasy world inside the Kit Kat Klub which includes music, laughter, and pure denial of what is going on outside its doors: the rise of Nazi Germany. On the surface, Cabaret satirically indicts the Third Reich but, underneath the vivacious music, we discover the line between fantasy and reality, between despair and hope.
Performances of Cabaret will be March 26-29, 2015.