Chad Harbach - 2014 Community Book Read
Lakeland College hosted its inaugural Community Book Read on April 15, 2014 with Wisconsin native Chad Harbach, author of the best-selling novel "The Art of Fielding." Harbach met with students for a Q&A earlier in the day. The evening event featured Harbach reading excerpts from the novel and answering questions about the work and his life as an author and magazine editor. "The Art of Fielding," Harbach's debut novel, was named one of the New York Times' Ten Best Books of 2011.
Photo Galleries
Celebrating 56 years of Prof
He's semi-retired from teaching, but J. Garland Schilcutt will positively impact members of the Lakeland College community for many, many years to come.
During our recent Big Fish Festival, "Prof" received the first Professor J. Garland Schilcutt Award, which which will be awarded for years to come to alumni dedicated to educating, mentoring and positively impacting young people.
In addition, a full-tuition J. Garland Schilcutt Scholarship continues to be awarded each year to a qualified incoming freshman who plans to major in business. If you'd like to help fund this special scholarship, click here.
Check out this special slide show of Prof throughout the years!
Presnell-Weidner to showcase work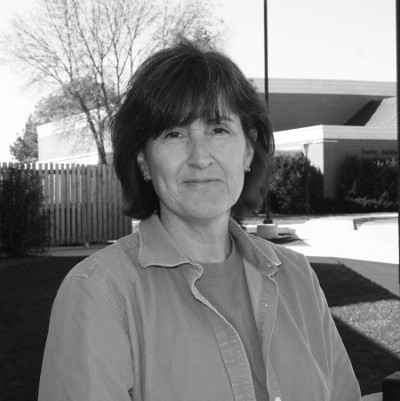 Denise Presnell-Weidner, who retired in the spring as an associate professor of art at Lakeland College, will open her final exhibit at Lakeland with a reception at 4:30 p.m. on Friday, Sept. 18.
The exhibit, which will be in the Bradley Gallery in the college's Bradley Fine Arts Building through Oct. 30, will include her newer work along with some old favorites.
The Bradley Gallery is open from 8 a.m.-4 p.m., Monday through Friday, when the college is in session. Attendance at the reception and admittance to the Bradley Gallery are both free and open to the public.
Presnell-Weidner came to Lakeland in 1989 as a member of the faculty and co-director of the Bradley Gallery with her husband, Bill Weidner. She served as chair of the Creative Arts Division and helped lead development of the graphic arts emphasis within the art major.
A prolific professional painter, printmaker and pastel artist, her work has been featured in numerous exhibitions regionally, nationally and internationally. She is represented by professional art galleries in Milwaukee, Mishicot and Elkhart Lake.
Presnell-Weidner said she has been inspired to return to figurative work with the development of new printmaking methods, specifically digital printing, solar etching and polyester plate lithography.
"My work is a dance between two realities – observed nature and intuition," she said. "Often, the natural world leads, but intuition becomes emboldened by inspiration's desire to take steps in an entirely different direction. I am never quite sure where the dance is leading – which I find exhilarating. My intuition decides when the song is over and waits for the next tune to begin.
Presnell-Weidner said after working with traditional methods for years, she is pushing the boundaries of her art through experimentation.
"This exploration is guided by a desire to think differently about how art is made," she said. "After many years of working in traditional methods where artwork was a flat, singular image, experimentation with new methods of image making has influenced how I put an image together. The methods and motivation are now entwined. I am at a time of shameless experimentation with combining unlike imagery onto substrates of any kind. The frame has become the art.
"I am not interested in 'playing it safe' with my artwork. There were many years when I was not bold enough to allow myself to step outside my own rules. I now challenge myself to dissolve the rules and boundaries that define art."
Mission House Lecture to feature minster, author Reid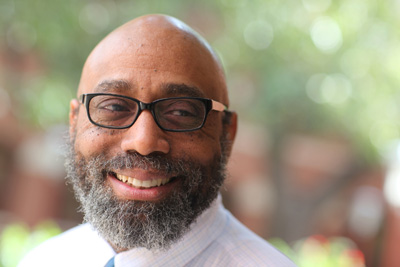 The role our social standing plays in our interpretation of the Bible will be the focus of the annual Lakeland College Mission House Lecture.
Stephen B. Reid, a faculty member at George W. Truett Theological Seminary, a Baptist theological seminary at Baylor University in Waco, Texas, will discuss the role that one's social and economic status, ethnicity and race plays in the interpretation of the Bible.
The free talk is scheduled for Tuesday, Oct. 20, at 11 a.m. in Lakeland's Bradley Theatre. The Mission House Lecture is an annual talk by a leading religion leader and pays tribute to Lakeland's founding as Mission House College.
Following the lecture, a luncheon with Reid is planned from 12:30-2 p.m. The cost is $10 per person and reservations are required by Oct. 14. Register online at Lakeland.edu/MHC or contact Linda Bosman at or 920-565-1023, ext. 2151.
Reid is the author or editor of "Experience and Traditions: A Primer in Black Biblical Hermeneutics," "Listening In: A Multicultural Reading of the Psalms," "Prophets and Paradigms: Essays in Honor of Gene M. Tucker" and "Psalms and Practice: Worship, Virtue and Authority."
An ordained minister in the Church of the Brethren, he is a member of the Society of Biblical Literature and the Catholic Biblical Association.
Lakeland receives $50,000 Bradley Foundation grant
Lakeland College has received $50,000 from the Bradley Foundation as part of the college's ongoing efforts to improve the economic understanding of Wisconsin teachers and students
Lakeland will use the grant to fund a series of one-day workshops for up to 100 Wisconsin high school teachers of American history.
The workshops will introduce teachers to the economic way of thinking, which stresses choices, costs, incentives, rules of the economic system and gains from trade. It will include supply and demand analysis and the basic institutions of a market economy including private property rights, profit motive, consumer sovereignty, competition and freedom of contract.
The seminars will feature interactive presentations and simulations, video clips and other active learning experiences.
All participating teachers will receive copies of "Economic Episodes in American History" for their classrooms.
"This initiative helps us make progress toward providing teachers with the content knowledge and instructional tools they will need to improve the economic understanding of their students," said Scott Niederjohn, Lakeland's Charlotte and Walter Kohler Associate Professor of Economics and director of the college's Center for Economic Education.
"While few people seriously question the importance of understanding the basics of economics, it remains scarce in the K-12 schools. When included at all, a course in economics is delayed until the last possible moment—usually in grade 11 or 12. American history is required in nearly every high school, so integrating these concepts into that curriculum is an easy way for schools to make sure these important concepts are being taught."
Since 2012, annual gifts from the Bradley Foundation have enabled the Lakeland College Center for Economic Education to establish a foundation for a strong economic history teacher training and curriculum implementation program.