Why We Give - Sharon Donath
While driving through rural Sheboygan County en route to Lakeland College one late summer morning, Sharon Donath glanced through her window at a field of robust, thriving soybean plants.
"I couldn't help but think, just as the fertile soil near Lakeland College helps plants grow, fertile minds have long been cultivated at Lakeland College," she said. "We needed a little fertilizer and some water, but at Lakeland, we all bloomed."
To say Lakeland College is important to Robert and Sharon Donath is to understate the impact the school has had on their lives. They met at Mission House, where both graduated in 1952 before getting married. Their daughter, Deborah Ansay, is a Lakeland College graduate and current member of the Board of Trustees, and two nephews are also Lakeland grads.
"Lakeland is a family affair, and it's such a wonderful place," says Sharon with a big smile. "Everyone knew each other, and we all made such deep, lasting, lifelong friendships. If I'd have gone to Madison, I'd have been home in a month, because I'd have been lost in the swim of things. At Lakeland, it's like going to a favorite aunt's house."
Robert and Sharon are so fond of their Lakeland memories, they help ensure that many young people experience similar journeys. Through their generous donations, the Donaths continuously help fund scholarships for students with financial needs.
"Anytime you can help someone get a good education, that's worthwhile and it feels good," says Robert.
After serving his country in World War II, Robert weighed his options. Thanks to the G.I. Bill, he was able to attend Lakeland – an experience that shaped his life in ways he never imagined back then.
"But not everyone was fortunate enough to be able to go to school on the G.I. Bill," says Sharon.
So the Donaths have funded need-based scholarships for more than a dozen Lakeland students. They've received Christmas cards from many of them for years.
"Lakeland College is the best place you can put your money," Sharon says. "It's a wonderful investment, because you get so many great returns."
Zawadi Education Program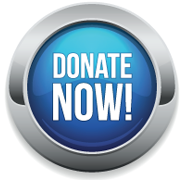 Lakeland College partners with the Zawadi Africa Education Fund, a program that provides highly deserving, but financially disadvantaged, young women from East Africa the opportunity to obtain a college degree. We currently have four young women on campus and have graduated four from the program. Every other year, we bring two new students into the program.
We are proud to sponsor the education of these outstanding students, who become leaders on our campus and who are empowered and equipped to make significant contributions to their communities where, traditionally, women have not had a major voice.
Our financial commitment to them is considerable. The college provides full tuition scholarships, housing, meals, and employment for four years ... totaling over $155,000 for each young woman.
Please join us in building Africa one woman at a time by giving to our Zawadi Education Program. By helping one Zawadi woman, you are providing a role model for future generations of African Girls, by ongoing mentoring, following the "each one, teach one" philosophy of Zawadi Africa.
Reasons to give to the Zawadi Education Program
2013 IRA Charitable Rollover
The IRA Charitable Rollover is approved for 2013
Donors 70 ½ or older may elect to transfer up to $100,000 directly from their IRA accounts to Lakeland College. Your required minimum distribution can be counted toward the transfer. Transferring property directly from your plan to one or more charities means you don't have to declare it as taxable income. If you are interested in using the IRA Charitable Rollover this year, contact your IRA plan administrator for the approved form to initiate the transfer.
Thanks for Giving - Carlos Rodriguez
Growing up in North Chicago, Carlos Rodriguez decided at a relatively young age that he was going to find a way to attend college.
"I saw people in the streets, and I said to myself, I'm not living like that," recalls Carlos, now a sophomore at Lakeland. "I realized people don't get far without a degree, so I decided I was going to show everyone that I will succeed. A lot of people doubted me, and I'm still out to prove them wrong."
After graduating from North Chicago Community High School, Carlos was awakened from a nap one June afternoon by a phone call. When he answered, he was told he had been chosen for a Hurvis Foundation Scholarship to attend Lakeland College. The $10,000 scholarship, combined with federal and state grants, means Carlos attends Lakeland College basically free of charge.
"I am motivated to show the people who chose me that they picked the right person for this scholarship," says Carlos, 20, who's majoring in business management and is thriving academically.
Asked what his career goal is, Carlos doesn't hesitate: "I want to be a CEO of a Fortune 500 business," he says.
"I'd like to say 'thank-you' to the Hurvis Foundation," Carlos says. "This means a lot. Without their help, many people wouldn't be able to attend college. I ask them to keep doing this great thing, because there are a lot of good people in bad neighborhoods. You just have to find them."
Social Media Ambassador Badges and Logos
Social Media Ambassador Badges and Logos
250 x 250
300 x 250
Additional Badges
250 x 250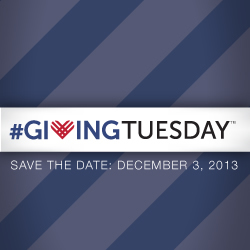 300 x 250
Web Banner
Subcategories